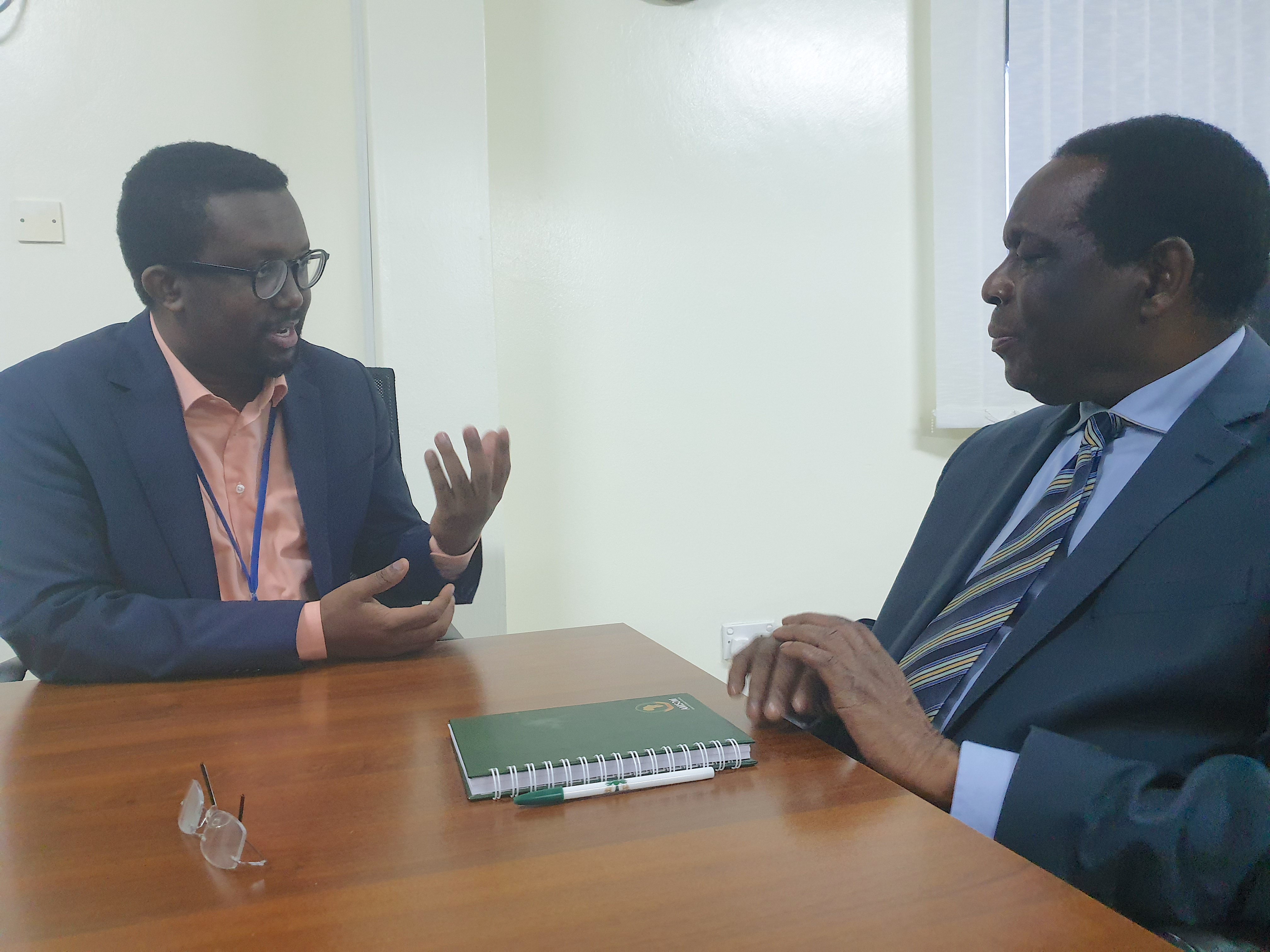 A delegation from the Federation of Somali Trade Unions (FESTU), representing the workers of Somalia and their trade unions, led by FESTU General Secretary Mr. Omar Faruk Osman has paid a courtesy call on the Special Representative of the Chairperson of the African Union Commission and head of the African Union Peacekeeping Mission in Somalia (AMISOM), H.E. Ambassador Francisco Madeira.
Mr. Osman articulated the profound appreciations of the organised labour of Somalia to the African Union, specially the AMISOM, in helping stabilization of the country and imposing peace in conflict-ridden regions without which it would have been impossible for the working people of Somalia to live in an environment where they can work and live favourably. Certainly, AMISOM helped protect the basic human rights of Somalis in their own country.
FESTU Delegation also informed the SRCC, Ambassador Madeira, about the ongoing progressive labour sector reforms such as the development of democratic labour law, finalisation of national comprehensive social protection policy and the production of national employment policy for the first time in 30 year through tripartism and social dialogue.
H.E. Ambassador Madeira has duly noted the struggle of Somali workers and their trade unions, knowing very well the precarious conditions in which they have been working for decades and the serious human rights violations they have faced. He commended the progressive actions taken in reforming labour sector in such few months to protect workers' rights and interests. He emphasised the willingness of AMISOM to support the Somali workers and their trade unions in any way possible.
ENDS