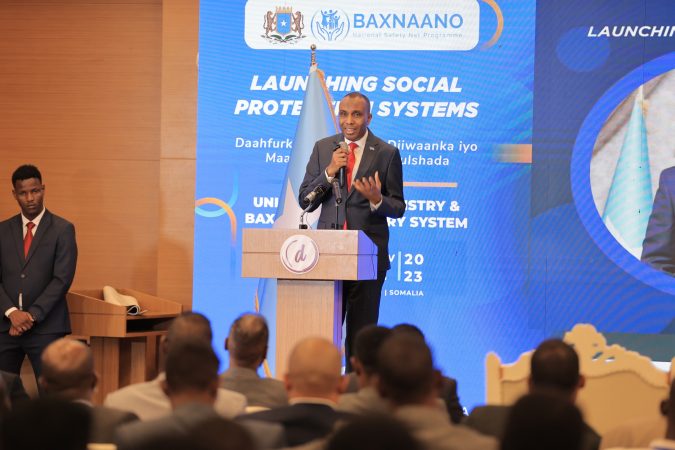 The Federation of Somali Trade Unions (FESTU) applauds the official launch of Somalia's social protection systems in an event held yesterday in Mogadishu and organised by the Federal Ministry of Labour and Social Affairs (MOLSA), in partnership with the World Bank, UNICEF and WFP, representing a remarkable achievement in operationalising the national comprehensive social protection policy.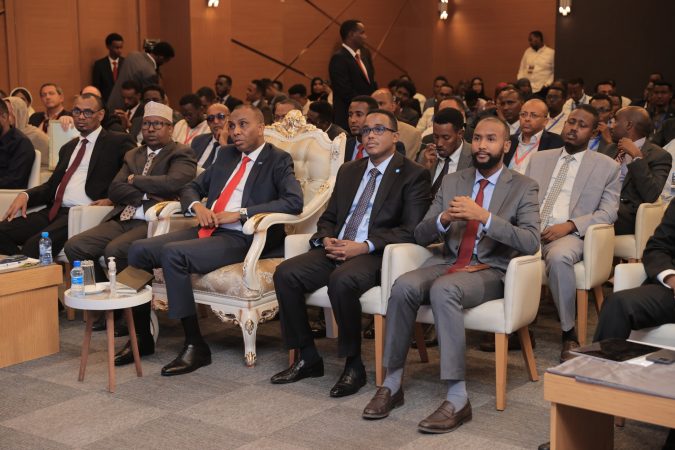 Somalia's organised labour fully acknowledges and appreciates the immense significance of this milestone in the ongoing fight against poverty, while simultaneously addressing income insecurity and providing crucial support to vulnerable individuals and working poor. In particular, FESTU has long advocated for the creation of these systems, as an essential component of establishing a social protection fabric in Somalia that will effectively address poverty, income insecurity and provide protection to vulnerable individuals, including the working poor.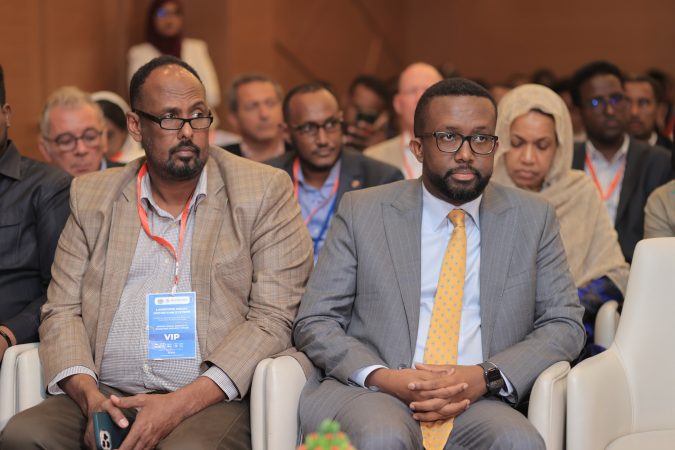 The event was graced by the presence of Somalia's Prime Minister, Hamza Abdi Barre, who was flanked by the Minister of Labour and Social Affairs, Mohamed Elmi Ibrahim, and Minister of Interior, Federal Affairs and Reconciliation, Ahmed Moallim Fiqi as well as other members of the council of Ministers and members of the Federal Parliament.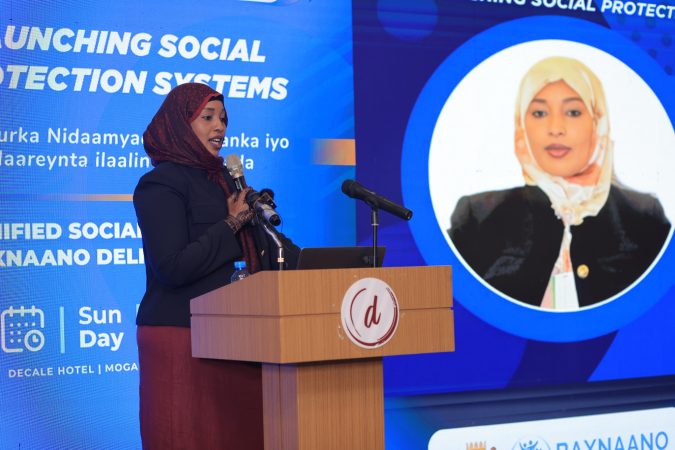 The social protection systems are a result of the operationalisation of the comprehensive social protection policy which was inaugurated on September 17, 2019, said Fardosa Abdullahi, Director of Social Affairs of the Federal Ministry of Labour and Social Affairs who explained that the new vision will focus on job creation for your and women as well as human capital investment.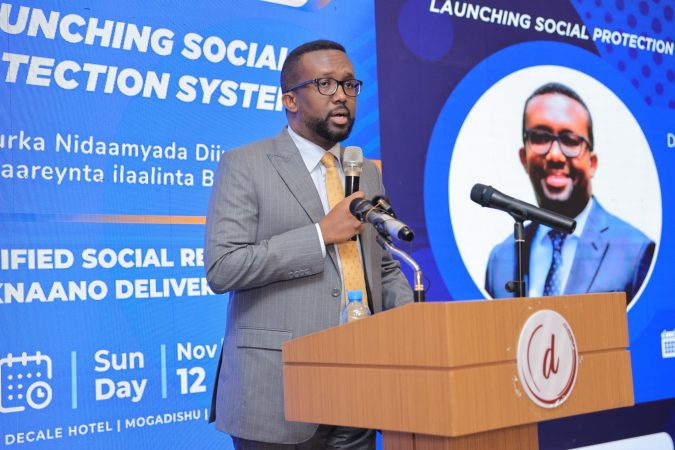 Omar Faruk Osman, General Secretary of FESTU, spoke on behalf of the workers and their trade unions, highlighting their instrumental role in shaping the social protection policy and expressing their eagerness to witness its implementation.
"We are taking important steps towards implementing the social protection policy by introducing the systems needed to make it a reality in our country. This is especially crucial for the hardworking people who play a vital role in our society, driving economic growth and development. However, it is sad to acknowledge that many workers in our nation, particularly those facing vulnerability and living in poverty, confront numerous challenges that hinder their ability to sustain their livelihoods and enjoy a decent quality of life," said Osman.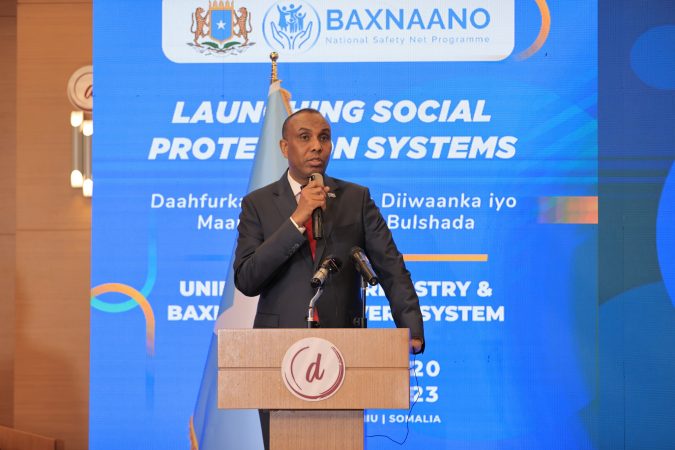 During the launch, Prime Minister Hamza Abdi Barre highlighted the significance of the social protection systems in reducing poverty, tackling income insecurity and creating a resilient society capable of overcoming various challenges, such as droughts, floods and other insecurities. The Prime Minister underlined the collaboration between different stakeholders, including the government, federal member states, trade unions, employers, civil society and donors, working together for the betterment of the Somali people.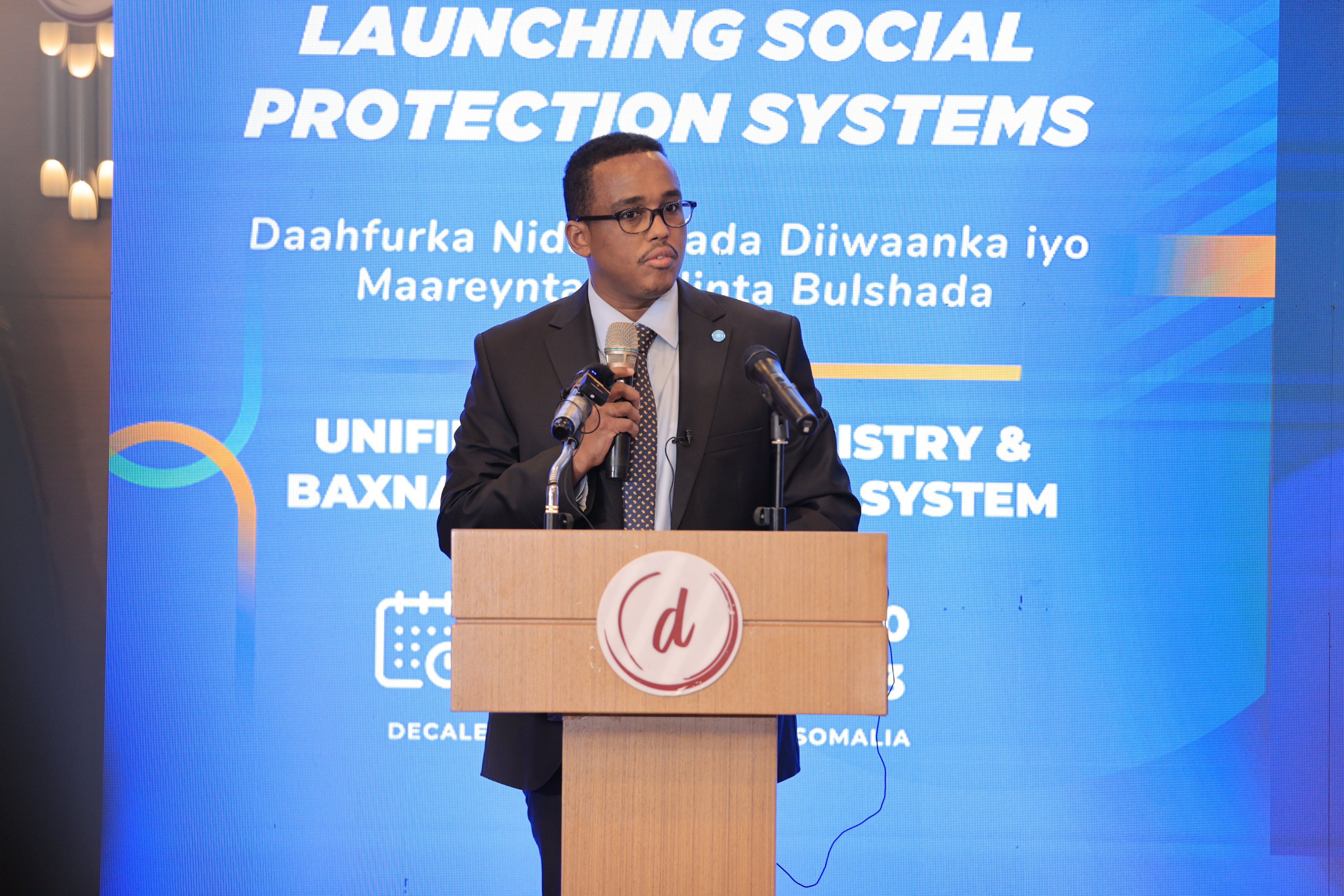 Minister of Labour and Social Affairs, Mohamed Elmi Ibrahim, underscored the government's commitment to forging an all-encompassing and high-impact Social Protection systems in Somalia. He outlined the primary goal of this ground-breaking unified registry system, which is to meticulously identify and effectively support individuals who find themselves in vulnerable situations, while simultaneously safeguarding their personal information and holistic well-being.
Minister Mohamed Elmi further elaborated, stating, "Through the implementation of these systems, our government is steadfast in its resolve to cultivate sustainable development and spur exponential growth within local communities in order to ensure that every citizen—be it vulnerable families or hardworking individuals—has seamless access to the steadfast support, critical resources and vital opportunities that are intrinsic to their ability to thrive, prosper and achieve holistic success."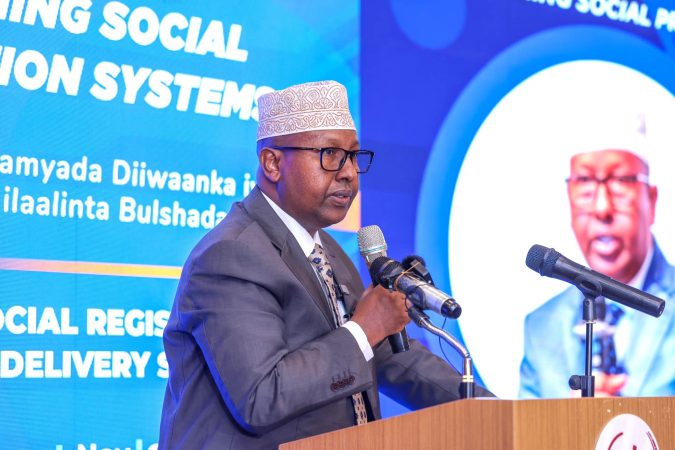 Minister of Interior, Federal Affairs and Reconciliation, Ahmed Moallim Fiqi, hailed the implementation of social protection systems in Somalia, acknowledging their paramount importance in uplifting the nation. "It is our priority to tackle poverty and vulnerability in our communities by fostering efficient programs that enhance the socio-economic well-being of the populace."
Minister Fiqi lauded the seamless integration capabilities of the different registry systems in the country, which will serve as a critical moment for government institutions to effectively address the pressing needs of the underprivileged. "This signifies a new era of comprehensive support, where the government proactively works towards reducing hardship and empowering marginalized individuals".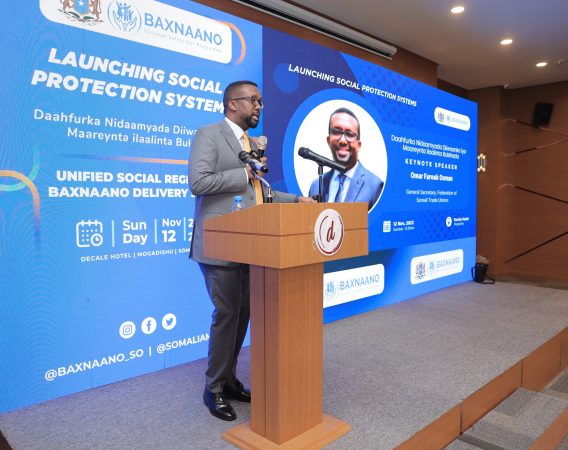 "The launch of the social protection systems marks a new chapter in our efforts to uplift the working people of Somalia. By investing in social protection through functioning systems, we ensure that workers and their families are protected, empowered and equipped to overcome the challenges they face. Let us continue to champion social justice, eradicate poverty and create a future where every Somali, especially the poor and downtrodden, can thrive and contribute to the national development" stressed FESTU General Secretary.