In a decision hailed as historic, the Supreme Court of Somalia issued on Thursday afternoon, 25 November 2021, its judgement in a case of unfair dismissal initially brought against FAVORI LLC, the Turkish multinational company that operates Mogadishu International Airport.
With the support of the Federation of Somali Trade Unions (FESTU), Abshir Hassan Abdulle, a worker at Mogadishu's Aden Adde International Airport, took the multinational to court after his employment was unfairly and illegally terminated.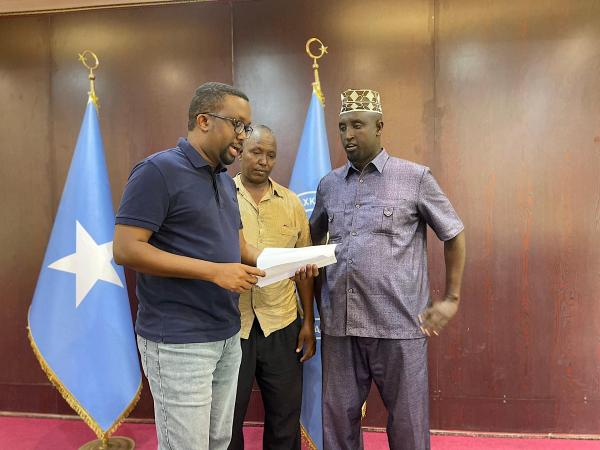 Although Abshir had previously secured a favourable ruling by the Benadir Regional Court, which found his dismissal to be unfair and in violation of the Somali Labour Code, FAVORI exercised its right to file an appeal before the Supreme Court of the Federal Republic of Somalia.
In its ruling, the Supreme Court found that the appeal by FAVORI LLC against the judgement of the Benadir Regional Court was baseless and rejected it in totality. The three judges also found that the counter-petition filed at the highest judicial court in the country by Advocates hired by FESTU for the aggrieved worker was correct in law and confirmed the judgement and ruling of the Benadir Regional Court made on 14 December 2020.
FESTU and its affiliate the Somali Transport Workers Unions (STWU) have long been involved with the labour violations and abuses levelled at FAVORI by workers. FESTU compiled a report about the plight of Mogadishu airport workers in this regard, highlighting the labour practices of FAVORI which indicted the company for gross negligence, arrogance and blatant disregard for Somali Labour law and International Labour Standards. More than 250 workers employed by FAVORI LLC are working in precarious working conditions and their labour rights are violated.
As a result of this final judgement, FESTU is thrilled that Abshir Hassan Abdulle's dismissal was ruled illegal by the court and that FAVORI LLC was ordered to reinstate Abshir immediately. In addition, the court ordered that FAVORI LLC pays the 14 months' salary arrears amounting to $4,200 to Abshir as well as the legal costs.
"The ruling from the highest court of the land is an important milestone in the struggle for labour rights in Somalia," said Omar Faruk Osman, General Secretary of FESTU. "Both the Supreme Court and Benadir Regional Court have sent an unequivocal message that the judiciary will not be mere spectators as the rights of Somali workers are trampled on by employers, more-so powerful multinationals that are conducting successful business in Somalia."
This judgement is significant and timely, coming at a time when FESTU and its affiliated unions are engaged in a bitter fight for workers' rights in an environment where violations of human and labour rights have become normal. These rights are continuously being violated by profit-seeking multinational entities with deep ties to powerful individuals in the country.
"FAVORI must respect court decisions and adhere to court orders. Any attempt to ignore court orders to further violate workers' rights will constitute a total disrespect of the rule of law" declared Osman.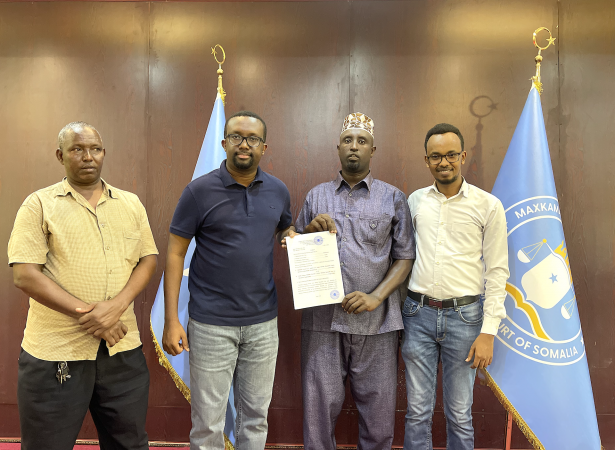 FAVORI LLC must cease forthwith its continued denial of its workers' rights to freedom of association and collective bargaining which are fundamental human rights guaranteed by the provisional constitution of Somalia, Somali labour code, major international human rights instruments, including the International Bill of Human Rights and fundamental ILO conventions, specifically the Freedom of Association and Protection of the Right to Organise Convention, 1948 (No. 87) and the Right to Organise and Collective Bargaining Convention, 1949 (No. 98), which both Somalia and Turkey ratified. These rights are essential for the exercise of other human rights.
Yesterday's ruling is a triumph of democracy, human rights and the rule of law and goes some way to instilling faith in the country's judicial system. It is a wake-up call to every employer, big or small, that no one is above the law and that anyone who violates or breaches the law will be held accountable.