The Federation of Somali Trade Unions (FESTU) commemorates the International Youth Day, 12 August 2020, by saluting Somalia's youth who are currently waging a fight against poverty, lack of education, unemployment and under employment.
This year's International Youth Day finds the country in the middle of a pandemic and an economic crisis. And this day should be used to inspire Somalis to build a society with an economy that will help eliminate poverty, low wages, and extreme inequalities. Specifically, this International Youth Day should be used as an opportunity to explore solutions that will help us fix these problems that have been heightened by the pandemic.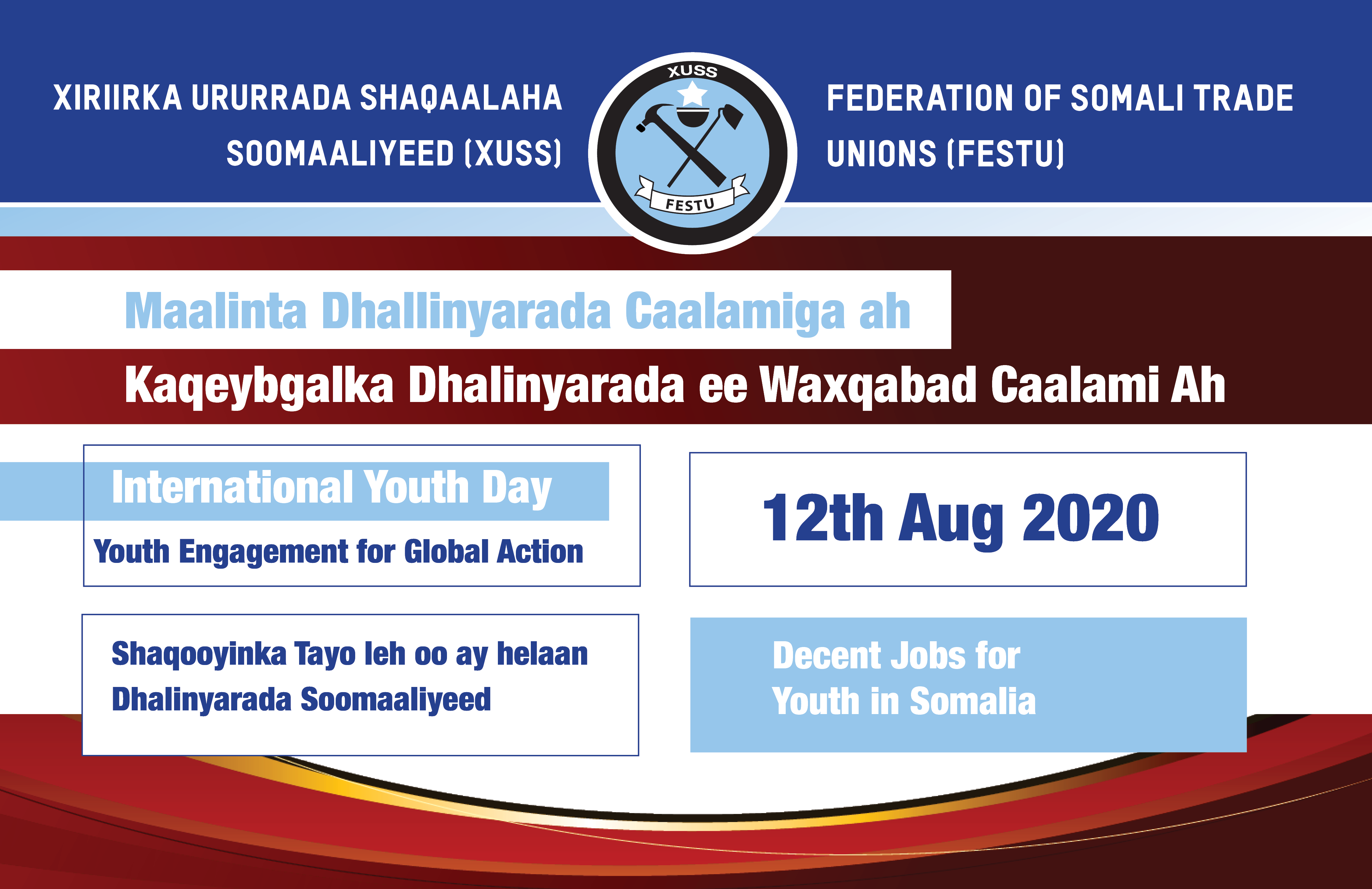 Somalia needs urgent measures that provide genuine solutions, with proper, sustainable jobs, with decent wages, safe and health working conditions and education and training. That is why FESTU is calling for sustainable, decent work opportunities for Somali youth.
Let's mobilise the youth of today in a crusade to create decent jobs, open up educational opportunities and create healthy and prosperous communities, so that tomorrow's youth can be free from the evils which still blight the lives of so many young Somalis today.
FESTU encourages young workers to organize themselves and take responsibility in shaping a new normal and a new economy that will take this country to a new direction.
As we commemorate this global day, FESTU recommits itself to fighting side by side with the youth of this country to overcome and triumph over these struggles.